Looking for something Extraordinary for your next event?
Look no further because we transform any space into a FUN & FESTIVE Atmosphere with our spectacular Balloon Décor.  Our balloons add a touch of Color & Magic to any festivity.
We offer festive balloon arches, columns, bouquets, centerpieces and MORE! Our Certified Balloon Décor Design team is located in York, PA and serves all surrounding areas.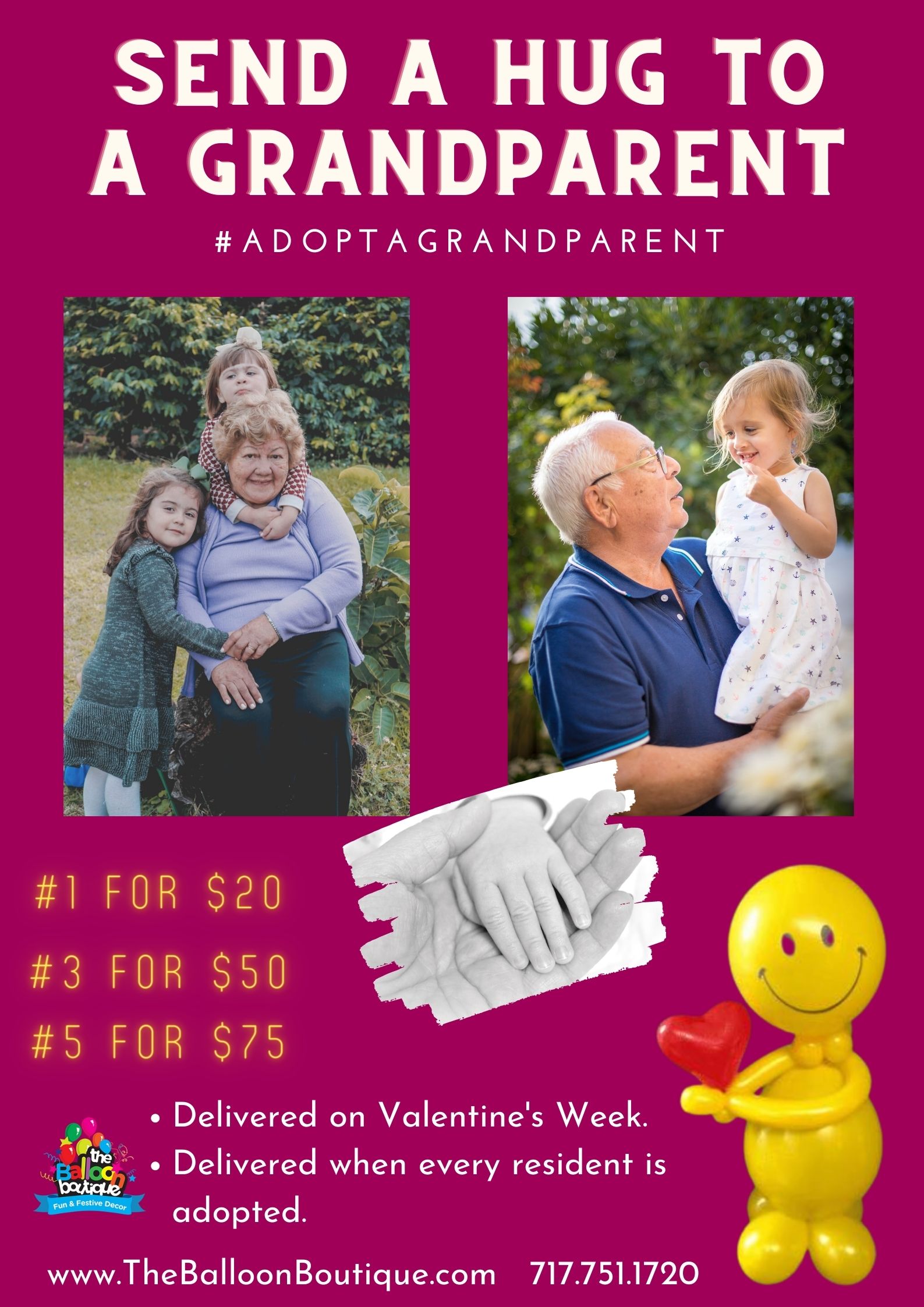 We are leading another community project in York, PA! This time it's in conjunction with the national movement, Adopt A Grandparent campaign. Seniors need our loving support during this unprecedented time as they have experienced a feeling of loneliness, confusion, and depression.
The first facility we've adopted is the Autumn House East and they have #106 residents. The balloon buddies will be delivered on Valentine's Week.
Please join the movement by sending a smiling balloon buddy to spread joy, hope, and a little extra love. Place your orders below or give us a call at 717.751.1720 for more information.
Please SHARE!   #adoptagrandparent
Next Steps...
To arrange a FREE Design Consultation and discuss you Balloon Décor needs please contact Karen Sawyer, Event Designer & Certified Balloon Decor Designer today!